This project, the assembly line and testing line are designed to automatic pallet assembly line. There are conductive rails in the testing line to support the power to the pallets, then the tools/equipment, products can take the power from the sockets on the pallets and do the testing and aging on line, which is very convenient for testing. 
The whole project is designed to circle/round line, the pallets/products can be sent back to the first assembling station for its next round assembling/testing. The pallet assembly line is mainly consist of chain conveyor, and pallets are moving on the chain conveyors, then the pallets can be stopped at each working station, when the operator finish his job, then pallet is moving to next working station automatically. Also there is coaming for the lamps. The storage shelf can be inclined as show in the picture, of course, it can be flat type.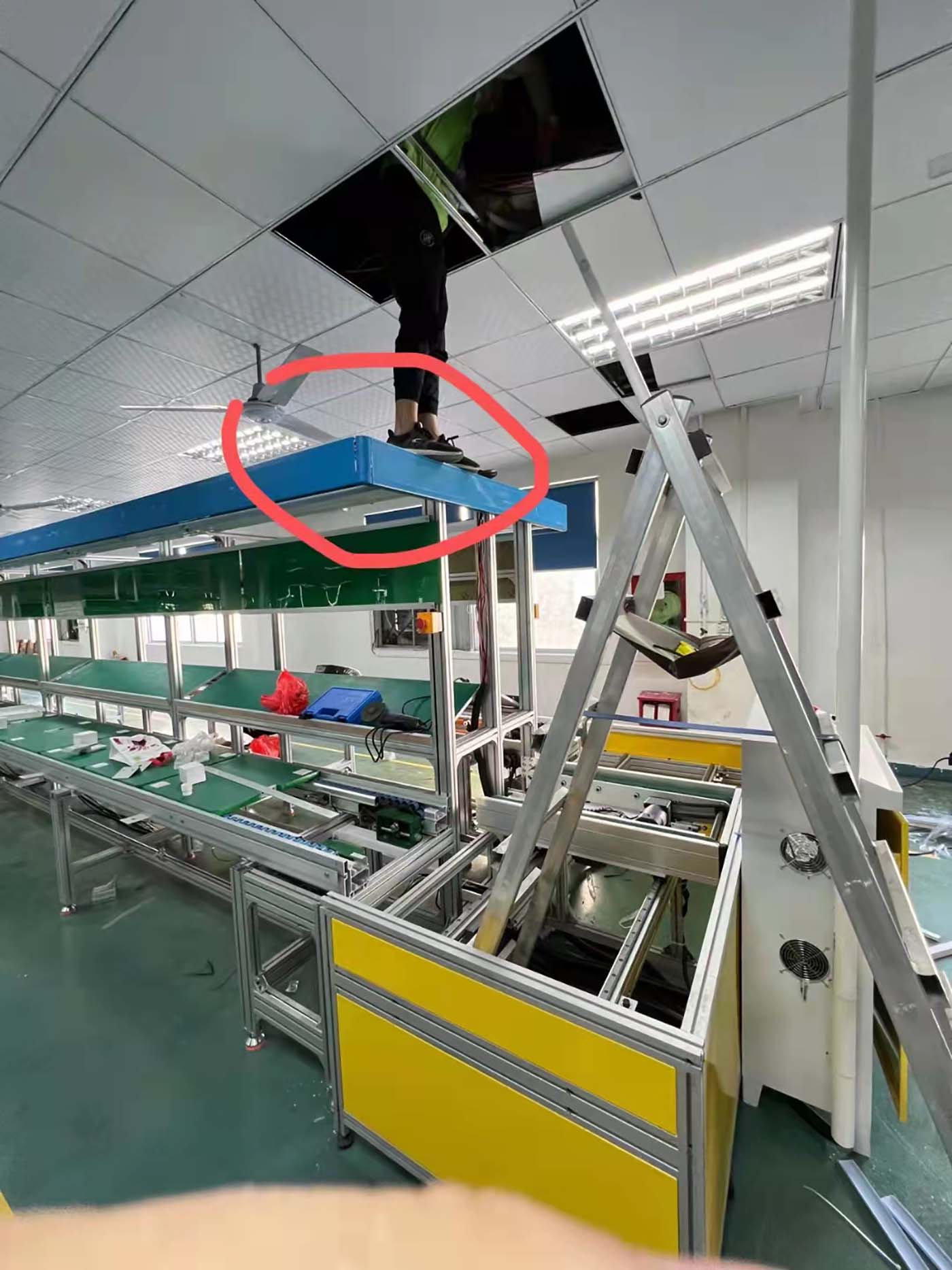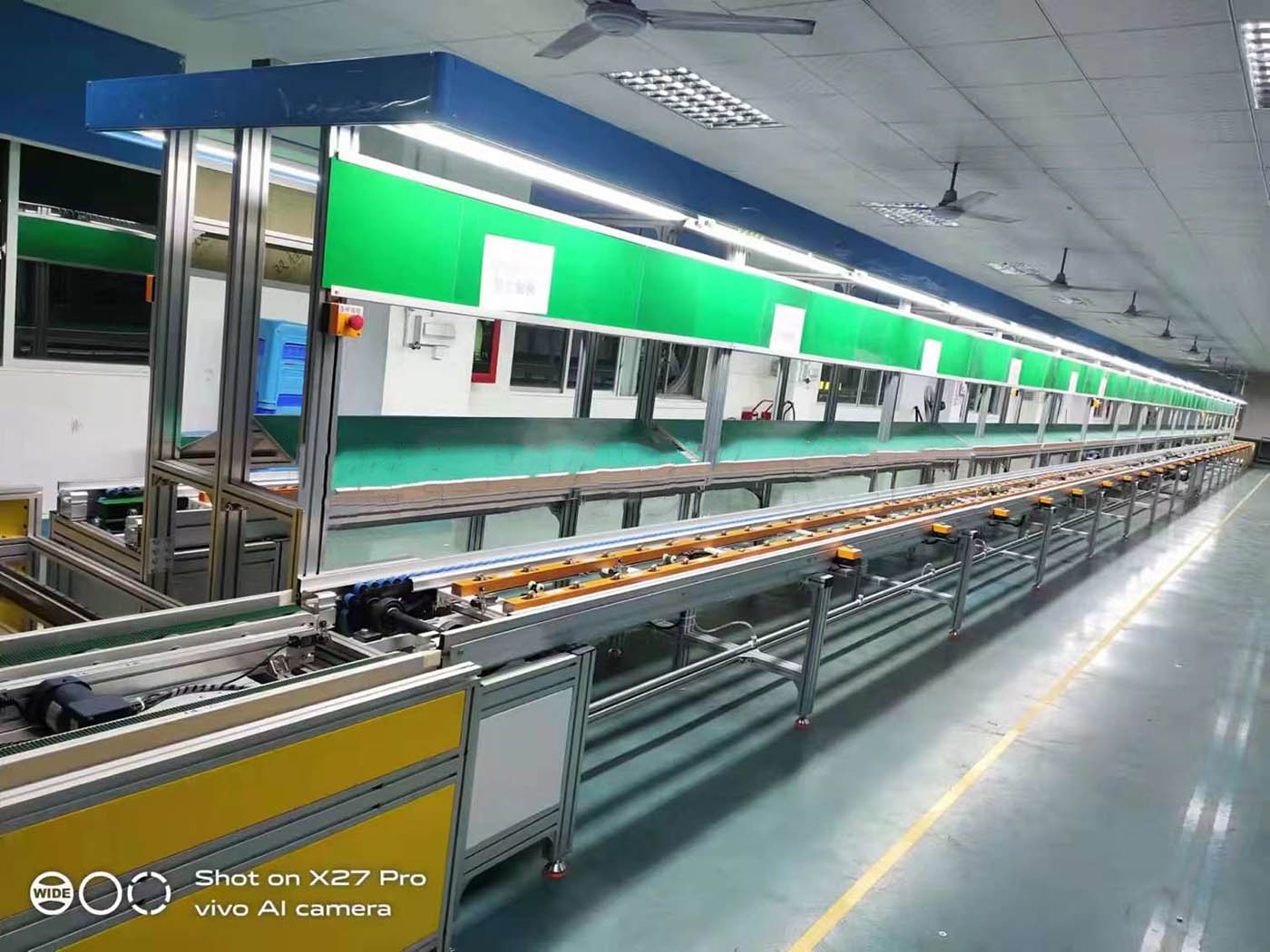 You can check the quality from the picture, person stand on the light frame is no problem. The assembly line can service you for many many years and can bring you much profits.
This type assembly line and testing line are widely used for home appliance and electronic products assembling and testing. The green pallets dimension can be customized according to customer's products. The pallets can be one layer or two layers design. The automatic assembly line, the auto line also need to design based on the plant layout and products assembling processing.
Welcome to contact Hongdali Miss Shirley to do the assembly lines and conveyors, tools, equipment and accessories purchasing. If more details, please contact us.
---
Post time: Dec-20-2021